Services Offered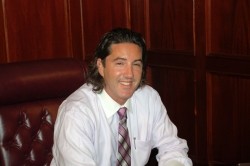 Do you need assistance with tax preparation, to ensure that your taxes are filed correctly and avoid tax penalties? Do you have years of back taxes that you want to take care of, once and for all? Have you received notice of an upcoming audit by the IRS facing you or your business? For these and other tax resolution services, you can count on The Levy Group of Tax Professionals. We're a licensed and insured group of tax consultants serving Indianapolis and the surrounding area. We've been in business since 1991, and in those 22 years we've gained knowledge and skills that we'll put to work to ensure that your tax problems are solved. If you're ready to seek true tax relief, call or e-mail The Levy Group of Tax Professionals today!
We provide an extensive roster of tax resolution services to local individuals and businesses, including:
Tax preparation
Filing back tax returns
Negotiating tax settlements
Filing for penalty abatement
Tax audit representation
Business tax relief
Payroll tax help
And more!
You can come to us for routine tax return preparation or if you're in so much tax debt you don't know how you'll ever break free. Either way, we'll provide you with attentive, thorough, personalized tax services. We want you to breathe easy knowing your tax issues will soon be a thing of the past.
Experienced and Knowledgeable Tax Consultants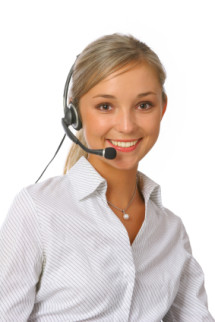 In our 22 years in the tax help industry, The Levy Group of Tax Professionals has learned what it takes to meet our clients' needs. We'll be able to quickly and accurately assess your situation and come up with a plan of action that's tailored to your circumstances. You can always expect our tax attorneys and enrolled agents to go above and beyond to ensure that you find tax relief.
Licensed & Insured for Tax Help
For your security and peace of mind, The Levy Group of Tax Professionals is fully licensed and insured. We're also proud members of the National Association of Tax Professionals, the American Society of Tax Problem Solvers, and the National Association of Tax Resolution Companies, and we hold an A+ rating from the Better Business Bureau. All of these qualifications combined make us one of your best bets for tax resolution in Indianapolis and environs. Trust us when you're dealing with back taxes, facing an audit by the IRS, or have any other tax problems!
24/7 Tax Resolution Service
The Levy Group of Tax Professionals wants to offer our clients reliable tax resolution service with a reasonable turnaround time. If you're facing a looming IRS deadline and can't wait to have your tax issues addressed, we'll get one of our tax attorneys or enrolled agents on your case right away. We'll work 24/7, if that's what it takes to get you results.
For more information about hiring us for tax services, call The Levy Group of Tax Professionals now! We'll give you a free cost estimate and set up an appointment that works for your schedule. If you need some of the best IRS assistance Indianapolis has to offer, you've come to the right place.