IRS Audits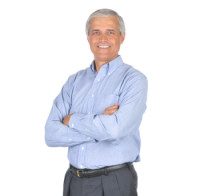 If you've received notice that the IRS has targeted you or your business for a tax audit, you might be wondering about your next steps. Rather than throwing your hands in the air and bracing yourself for the worst, pick up the phone and call The Levy Group of Tax Professionals. We're Indianapolis's source for help with IRS audits, thanks to our 22 years of experience and our commitment to getting our clients the best possible results. Don't let an audit by the IRS lead to panic and frustration. Let us guide you through the process and bring an end to your tax problems. Contact us today to learn more about what our audit defense team can do for you!
When you learn of your audit from the IRS, one of our first steps will be to go through your paperwork in search of any calculation or filing errors that might have led to the audit. We'll also:
Help you gather receipts and other documents to support the claims you made on your tax return
Answer any questions you have about the tax audit proceedings
Represent you during the actual audit
Negotiate tax settlements, such as an offer in compromise, should the auditor determine that you owe the IRS a sum of money
Advise you on avoiding IRS audits in the future
The Levy Group of Tax Professionals is pleased to work with both individual taxpayers and businesses facing an audit by the IRS. We'll give you straightforward, knowledgeable, and skilled service, so you can have peace of mind that your tax problems are in great hands. For your added security, our firm is fully licensed and insured, as well as being affiliated with the American Society of Tax Problem Solvers, the National Association of Tax Professionals, and the National Association of Tax Resolution Companies.
Indianapolis's Experienced Audit Defense Pros
When you're facing an audit from the IRS, you need tax pros who are skilled negotiators and who know federal and state tax codes backward and forward. The Levy Group of Tax Professionals meets those criteria. In our more than two decades providing audit IRS assistance to individuals and businesses, we've learned what tactics work in various scenarios, which enables us to provide truly personalized service. We're the firm to trust when you need help with an IRS tax audit, because we know how to get the job done.
For more information about hiring a tax attorney or enrolled agent from The Levy Group of Tax Professionals for your audit IRS preparation and defense, call or e-mail us today. We'll be happy to give you a free cost estimate, and we'll schedule the earliest available appointment to start tackling your IRS problem. From helping you organize your back tax returns to speaking on your behalf to the auditor to negotiating an offer in compromise or other settlement, The Levy Group of Tax Professionals has you covered. We look forward to easing your mind and resolving your tax problems!  
tax audit
irs audit
offer in compromise