IRS Back Taxes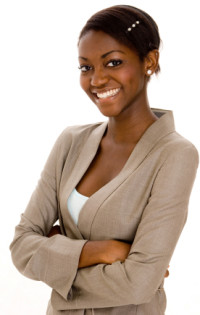 Owing back taxes can be frustrating and overwhelming. Luckily, you don't have to face this situation alone. Take the first step toward regaining your financial health and security by calling the experienced team at The Levy Group of Tax Professionals. We're a licensed and insured group of tax attorneys and enrolled agents serving all of Indianapolis. We have the thorough knowledge of tax codes you need to resolve your back tax debts once and for all. We promise to accurately assess your situation and come up with a recovery strategy that's personalized to your circumstances, all at some of the most reasonable rates for back taxes help in the local area. Call or e-mail us today! 
The Levy Group of Tax Professionals is pleased to provide both individual and corporate assistance with back taxes. Thanks to our more than 22 years of experience, as well as our affiliations with the American Society of Tax Problem Solvers, the National Association of Tax Professionals, and the National Association of Tax Resolution Companies, we're able to provide knowledgeable and effective resolutions to local, state, and IRS back taxes problems. We understand that your tax troubles are unique due to your financial history and current situation, and we'll strive to offer back tax help that is tailored to your needs. We'll start with a complete assessment of your situation, including what led you to owe back taxes. Then, we'll come up with a plan to resolve your delinquent taxes, satisfying the IRS while also saving you from financial disaster. Depending on what our initial assessment finds, you might be eligible for back tax relief options including:
Offers in compromise 
Penalty abatement
Installment agreements
Innocent spouse relief claims
Wage garnishment cessation
And other back tax settlements
Choosing The Levy Group of Tax Professionals means getting tax assistance you can trust to make a difference in your life. Perhaps you need to establish a manageable payment plan for your delinquent taxes. Perhaps you need the government to stop withholding money from your paychecks to cover your unpaid taxes. Regardless of the severity of your back tax problems, we'll work within the complicated tax structure to create a customized back tax relief proposal. 
Professional tax assistance can be the key to making it through tax problems unscathed. But it's important to act fast. Whether you only missed a single payment or your unpaid taxes total more than you think you can ever pay, we can offer resolutions that will save you from the stress and struggles associated with back taxes. Let us help ensure that your tax troubles today don't ruin your tomorrows. Avoid devastating penalties and pay what you owe by enlisting The Levy Group of Tax Professionals to be your go-to back taxes help firm. We're proud to have an A+ rating from the Better Business Bureau, and to work efficiently to bring you fast, reliable results. Call today to learn more about your options to file and repay back taxes, and to get a free cost estimate for the services you need! We look forward to helping you. 
Back Taxes
Filing Back Taxes
IRS Representation
Back Tax Return
Owe Back Taxes