Tax Attorneys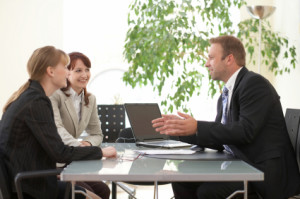 Are you facing back taxes, or another serious tax problem that's keeping you awake at night? If you need assistance only a tax attorney can provide, don't hesitate to contact The Levy Group of Tax Professionals. Tax troubles are frustrating enough without having to wade through pages of confusing legalese trying to determine the best path to resolution. With The Levy Group of Tax Professionals by your side, you can count on having tax attorneys with more than 22 years of experience with tax law working hard for you. For tax law help for individuals or businesses in the Indianapolis area, call or e-mail us today! 
Tax lawyers can help with a wide array of tax issues, including:
Filing late tax returns
Securing offers in compromise
Lifting IRS liens
Stopping wage garnishment
Negotiating installment agreements
Filing for penalty abatement
Removing bank levies
Petitioning for innocent spouse relief
Representing you in tax court
Consulting with a tax attorney can save you stress and hassle, while also potentially reducing your tax burden dramatically. The tax lawyers at The Levy Group of Tax Professionals are familiar with local, state, and federal tax codes. We'll call on our extensive knowledge and the negotiating skill we've gained in our decades in the industry to put an end to your tax issues. After analyzing your overall financial situation, including any extenuating circumstances that led to your current problems, we'll come up with a plan of action. Our goal is to help make it possible for you to pay what you owe without incurring devastating penalties or losing your assets in the process. 
Knowledgeable and Skilled Tax Attorneys
The Levy Group of Tax Professionals is the name to know in Indianapolis for tax debt relief. Every tax attorney on our team is fully licensed and insured, for your protection and peace of mind. We're also proud to be affiliated with several tax industry organizations, including the American Society of Tax Problem Solvers, the National Association of Tax Professionals, and the National Association of Tax Resolution Companies. Working with a tax attorney from our firm, rather than attempting to remedy your back tax problems on your own, can save you money, time, and anxiety. Make the responsible move by enlisting the help of our veteran tax lawyers, who will explain your options and find a way for you to get back on your feet. 
To schedule your appointment with a knowledgeable and compassionate tax attorney at The Levy Group of Tax Professionals, contact us today! We'll be happy to give you a free cost estimate for the services you require. No matter how serious your tax problems have become, prompt action can mean that you run into fewer legal obstacles while working toward back tax resolution. If you're ready to take charge of your financial future, we're ready to help. 
tax attorney
tax attorney in
tax lawyers
attorney taxes
tax law attorney