Tax Resolution Services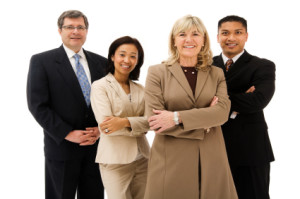 Every tax resolution process is unique, due to the specific circumstances surrounding why you've been unable to pay what you owe to the IRS. Because tax resolution is such a nuanced process, it's vital to hire tax attorneys and enrolled agents who know federal and state tax codes inside and out. In Indianapolis and the surrounding area, you can trust The Levy Group of Tax Professionals to work hard to create a truly customized tax relief plan for you. We'll always aim to get you the most beneficial tax resolution possible. Bring your tax problems to us, and look forward to a brighter financial future! Contact us today to schedule your initial consultation. 
When you need tax help, don't just settle for cookie-cutter service. At The Levy Group of Tax Professionals, we have a variety of tools and tactics at our disposal to resolve your tax issues. We're skilled at negotiating with the IRS to reach a mutually agreeable settlement. You can put your trust in our 22 years of experience and our high level of training. Whether you're a business owner or an individual taxpayer, our licensed and insured tax consultants will get you the best outcomes for any of the following:
Tax settlement negotiations
Offer in compromise petitions
Installment agreement negotiations
Penalty abatement petitions
Innocent spouse relief claims
Wage garnishment cessation claims
Appeals of government actions
And other tax resolution services
We're equipped to provide tax resolution services that should greatly improve your financial situation. Is the government withholding a portion of your paychecks to cover your unpaid tax debt? We can stop wage garnishment and negotiate alternative tax settlements. Are you eligible for penalty abatement because your tax problems occurred due to circumstances outside your control, such as a death in the family or a major illness? We'll work to get those IRS penalties lifted from your account. Are you hoping for an offer in compromise to reduce your total debt burden? We'll determine your eligibility, help you gather the necessary paperwork, and negotiate with the IRS on your behalf. The Levy Group of Tax Professionals is your comprehensive source for tax relief, whatever tax issues you're struggling with. 
22 Years of Tax Help Experience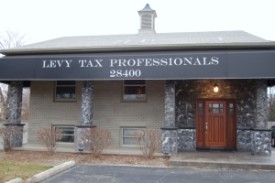 When you're hiring a pro for tax resolution service, experience matters. The Levy Group of Tax Professionals has been in the tax help business for more than two decades, making us one of Indianapolis's most experienced tax relief companies. Our tax consultants are extremely familiar with the tax codes that affect our clients. Plus, our years in the industry have taught us certain tried-and-true tactics that will bring you the relief you seek. We'll put our knowledge and experience to work to find the best possible solution to your tax problems, no matter how serious your situation has become. 
We're proud to hold an A+ rating from the Better Business Bureau, a testament to our commitment to bringing our clients superior tax resolution service. We're also affiliated with several industry organizations: the American Society of Tax Problem Solvers, the National Association of Tax Professionals, and the National Association of Tax Resolution Companies. Our ultimate aim is always to give you thorough, accurate, and effective IRS assistance, working efficiently to resolve your problems promptly. Plus, we offer some of the best rates in town for our services—call today for a free cost estimate. Say goodbye to IRS problems and hello to a stress-free life, with The Levy Group of Tax Professionals by your side!
tax resolution
tax settlement
tax penalty abatements